Penang Hill Hike(060408)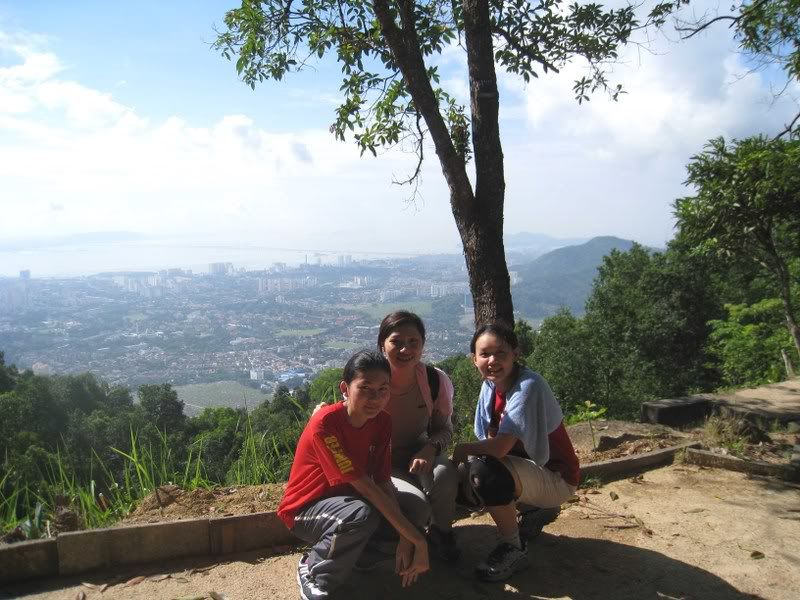 Last Sunday I followed the A.H. group for a hike to Pg Hill, as a 'warm-up' hike before next week Malacca's hiking trip.
Now looking at this Penang Hill Hike's blog...it was actually 2 yrs back then. Hoho! paiseh ah!
Unlike last round which we used the tar road from 84 to hill top, this time we used the offroad trail from 84 to hill top, whereby the last 300m were initiated from a 'trail' beside the cabel car route.
Last round our hike started from youth park. This round our hike started from a path near the tee kong tua.
Unlike last round which I carried nothing, this round was a tough hike for me. It was my first time carrying 9kg of weight (as training wor). Pooh!
Yes, I've finally reached the hill top after ~4 hrs. My stamina was OK for the hike but definitely not OK with the ~9kg weight. I really couldn't stand the weight which kept on sinking me from hip downwards. I purposely put in the exact bottles of mineral water and weighed again when I reached home to confirm this was 9kg and not less. Argh!
Never again. I swear. :)
p/s: I met Lesa at No.39. Nice to meet u again!